Data Designs Website Design. Frequently asked questions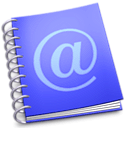 Q. I only want a one page website, how much would that cost?
This would cost in the range of £600 for a bespoke static website - including website hosting and domain name registration.
Q. I already have a website but it requires a new look. How much would this cost?
This could qualify as a complete new website build, although there would be a discount based upon the content already present. Please contact me for a quote.
Q. Do you use website templates?
Yes. When I use a content management system, I create a unique template with unique graphics for each individual customer, adding content supplied.
Q. Can you create content for our company website, for which there is no existing marketing or sales material?
Yes - though the time taken to generate original content will be reflected in my charges. Please use the contact form to discuss further.
Q. Do you offer website hosting as part of the website development package?
Yes. I charge a very reasonable £95 per annum. This includes the website hosting and all admin related to the retention of your domain name. You can relax in the knowledge that your domain name will be renewed automatically. Your website will be available all day, everyday, all year round, as I hire a Webserver with 100% uptime, based in the US
Q. How do you go about getting good search engine results without using third-party SEO companies?
I develop using valid web markup language, and rely on my 20 years experience. Search-engines such as Google usually index your new site within days of completion. You can expect good search engine results within a month if I develop your website.
Q. I would like your company to redesign my site or create a new web presence for my company. How should I contact you to discuss the finer details?
Please use the contact form, I will get back to you as soon as possible to discuss your specific requirements. I look forward to adding your company to my growing portfolio of satisfied clients.
Q. I have heard that our company can gain web presence using free software or existing web services. Why not use those?
A well designed website build will pay for itself within the first year of deployment. These days, you can easily create a web presence using various online wizards. There will, however, be obvious downsides such as these: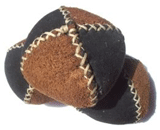 Your website and domain name may well be tied into an expensive website hosting contract, meaning you will not be allowed to move either elsewhere without paying a hefty fee.
Your website may violate web standards and, most importantly, accessibility standards
Your website may perform poorly in major search engines.
Your website may look poor, or even identical to others.
These are just a few of the pitfalls you may experience, without even touching on lack of support.